It seems that every day we get requests from new potential members for a combined service plan. Well since so many people asked for this, we decided to take action and make it happen.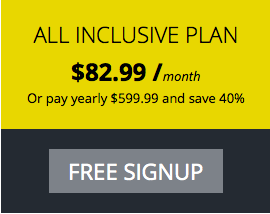 Due to very popular demand, today Wholesale2b added a new dropship plan called the ALL INCLUSIVE DROPSHIP PLAN.
This plan will include all our other dropship plans combined into one single plan for a low price. Instead of paying for each plan separately, get this new all inclusive dropshp plan for one discounted price.
This plan is by far the best option to achieve success with your dropship business. The more ways you have to reach out to your buyers, the more sales you will make in the long term.
To get the new All Inclusive Dropship Plan, simply login to your Wholesale2b account and click on the orange button ACTIVATE A PLAN. This will bring you to the pricing page where you will see all our plans. Scroll down to the bottom of the page to see this new plan and click on the signup button located in this new yellow box.
Enjoy.