The quick answer to that question is definitely YES. In fact, now you can sell thousands of products on Amazon on autopilot without any data feeds!
Just build your list and push with just 1 click! Then wait for orders to come in…
It's really that easy!
Need Proof? Read Below…
During the months of May and June we tested our latest Amazon Dropship Tool to see if it would yield any results. We simply picked random categories and submitted a few thousand items.
To be clear, our Amazon account was brand new with no sales history
Well, in only 2 months we generated $5,175.47 in gross sales.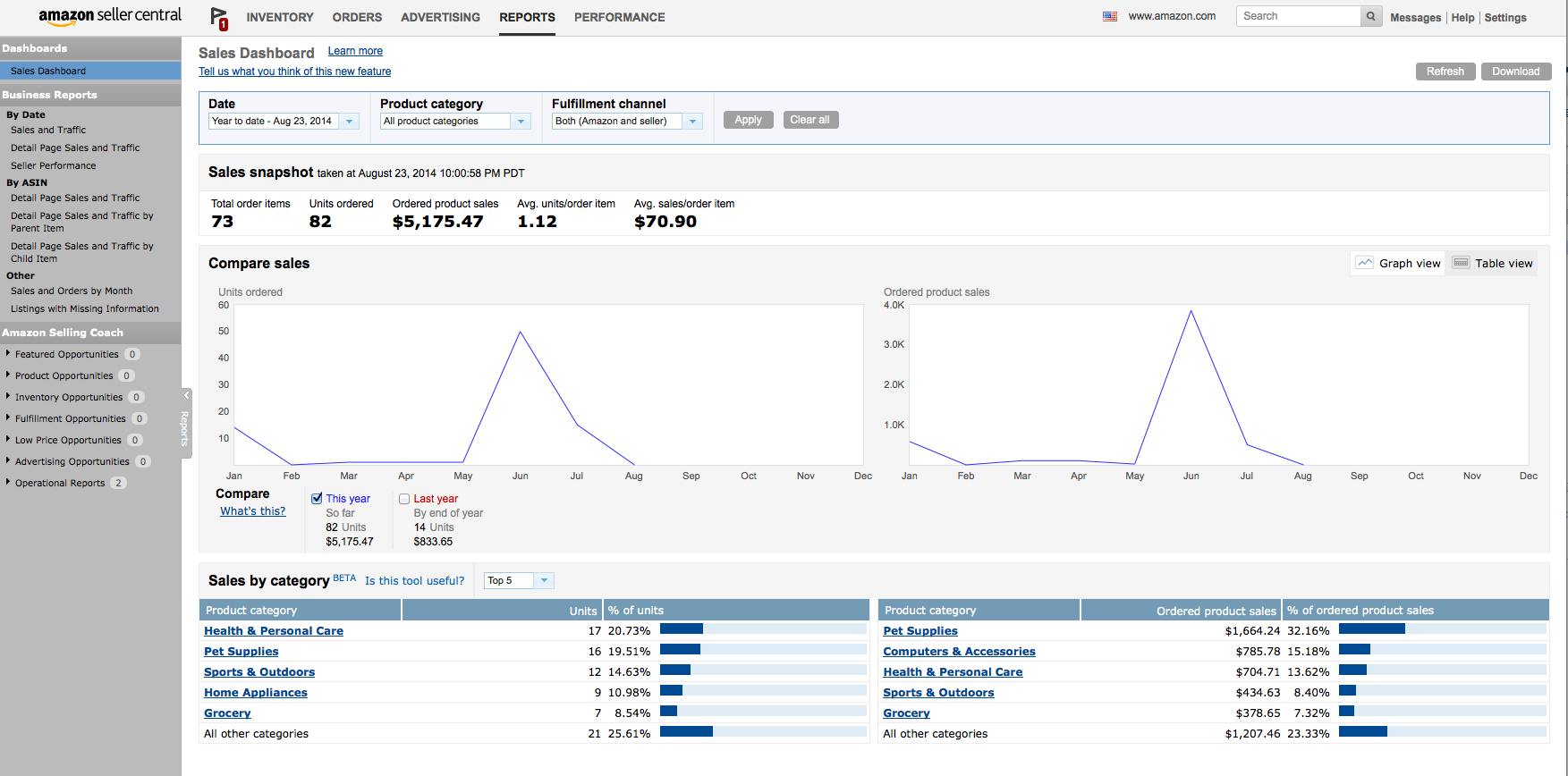 As you can see from the screenshot above, the total gross sales came up to $5,175.47 in just 2 months. You can also see that we ran another two weeks test in December of last year and made over $833.65. You can also see that the products came from a wide variety of categories. This test was not focused on any specific product niche. In fact products were randomly chosen.
Amazon is a wonderful place to sell and I encourage everyone to give it a honest try.
As a BONUS, and when you activate the Amazon Dropship Plan, I will include a link to my Tips & Recommendations for selling on Amazon. This will include step by step instructions on how to use our new Amazon Dropship Plan as well as clear instructions on how we configured it to achieve the sales results shown in the screenshot above.
Happy selling everyone…